Earth has been around for like 4.6 BILLION YEARS.. does it really need an annual "Day" to be "protected?" If it wanted us off the planet, it would shake us off like a wet dog shakes off water… We should celebrate every single day that Mother Earth still chooses to keep us around…
Happy Earth Day, fellow humans.
"Greetings. We are from the future. Everything is going to be alright. The future is a beautiful place. But you will need some training in order to get there…"
I love how the Super Bowl uses Roman numerals to make it sound all important and fancy. So I will use them, too. Here are X things you can watch this year instead of the Super Bowl.
I)  THE SUNSET
II) YOUR CAT
III) PAINT DRY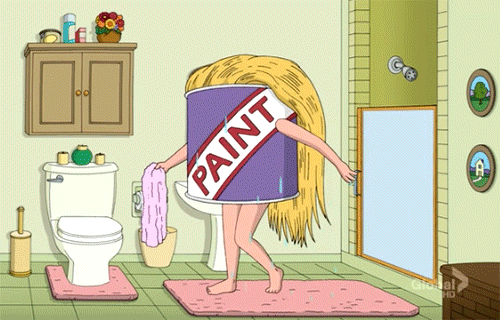 IV) WATER BOIL
V) A PLASTIC BAG IN THE WIND
VI) AN ANT
VII) THE CLOUDS
VIII) A FISHBOWL
IX) THE OCEAN
X) RANDOM PEOPLE
"A chance encounter and shared moment with one of nature's greatest and most fleeting phenomena."
Imagine if the world had no borders, and you didn't need passports and visas and permits and all that crap, you could just go settle down wherever you felt you wanted to be, whenever you felt you wanted to be there. Farmers would go to the best farming land, surfers would follow the best waves, artists could chase their highest inspirations, hipsters would scope out the best cities for their hipster needs. You could live in whatever culture you resonated most with, speak among whatever languages wanted to roll off your tongue, follow whatever government or laws you agreed most with. You could choose your favorite climate, you could gaze out into your favorite night sky, you could connect with whatever fellow humans you wanted to connect with. The entire living, breathing being we call Earth would be your Mother and your Home. Imagine that. <3
Anyone who thinks fallen leaves are dead has never watched them dancing on a windy day.
– Shira Tamir
Fibonacci sequence in our hand allows for it to form a perfect curl when we clench our fist.
I can't wait to see this view in the Fall.
Exploring #Fibonacci  #GoldenRatio  #SacredGeometry  #Phi everywhere I go.